d or e – that is the question … when pianists sit down to play Beethoven's "Für Elise".
There are a great many questions surrounding Beethoven's famous piano piece "Für Elise" – for example the identity of the lady mentioned in the title, which is even today not 100% certain, as she might have even been called Therese and not Elise … Pianists are, however, plagued by one question in particular. Why in measure 7 and analogous passages is there in some editions the root e¹ and in others – as in our current Urtext edition (HN 128) – the seventh d¹ to be found as the third from last note? And which is the right one?
The problem is caused – as is often the case – by a contradiction in the sources: the note d¹ can be traced back to a draft Beethoven wrote for the piece that is today housed in the Beethoven-Haus Bonn :

The note e¹ on the other hand is to be found in the first printing of the piece, published long after the composer's death by the Beethoven scholar Ludwig Nohl. He had discovered the autograph of the up-to-then unknown composition and issued the piano piece as "Für Elise" in 1867.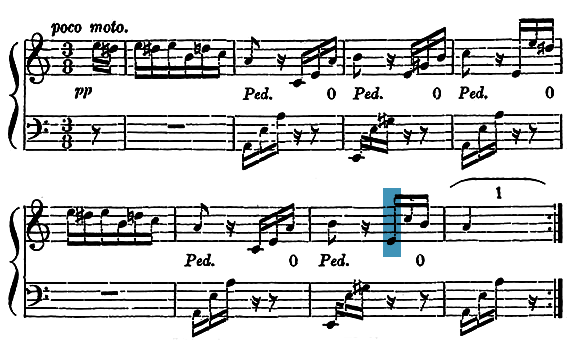 Shortly afterwards Beethoven's manuscript disappeared once again and is still missing today – meaning that Nohl's edition is the only testimony we have of the text in the
autograph. So we are now faced with a tricky question: If we are to believe Nohl, did Beethoven systematically replace the seventh with the root at this place in his autograph? Or did Nohl make a mistake, meaning that we should edit the text as it has been transmitted in Beethoven's draft – that is with d¹? We decided on the latter, and are still wondering whether the autograph will reappear one day to give us the definitive answer.