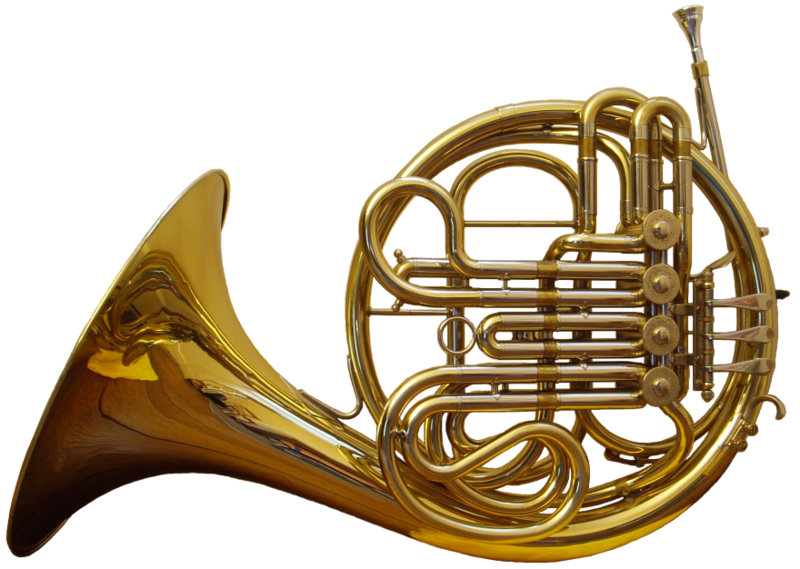 For pianists and string players, especially, the name Henle stands for reliable Urtext e­di­ti­ons of their classical repertoires – since the publishing-house founder Günter Henle was himself a pianist, the publishing house al­so focussed in the early years on that par­ti­cu­lar literature. Yet in the meantime the wind instruments have likewise become firm­ly established in our catalogue.
A short foray into our brass-ensemble repertoire…
The first Urtext edition of a work involving wind instruments did not appear until 1972; it was Beethoven's Quintet for Piano, Oboe, Clarinet, Horn and Bassoon op. 16
(HN 222). The first solo work for a wind instrument still had to wait another three years – the ex­qui­site Clarinet Sonatas op. 120 by Johannes Brahms (HN 274, soon to appear revised as HN 987) were certainly a worthy début title. While our woodwind editions have shown e­ver-increasing growth in subsequent years, the brass entered the Urtext ca­ta­logue re­la­ti­ve­ly late. The first step was taken with Joseph Haydn: appearing as single editions in 1991 were the Trumpet Concerto (HN 456) and the sole authentic Horn Con­cer­to (HN 461).
By now, musicians are able to draw on reliable Henle Urtext editions for nearly all pro­mi­nent Classic-Romantic solo brass works, be they Mozart's horn concertos or his Horn Quintet K. 407, Beethoven's Horn Sonata op. 17 (HN 498), the Trumpet Concerto by Hum­mel (HN 840), Schumann's Adagio und Allegro op. 70 (HN 1023), or the Villanelle by Paul Dukas (HN 1170). And even the trombone has found a place in our catalogue with Camille Saint-Saëns's Cavatine op. 144 (HN 1119), not to forget Beethoven's 3 E­qua­li for four trombones (HN 1151).
… and a new discovery
With Robert Schumann's Konzertstück for 4 Horns op. 86 from the year 1849 which is short­ly to appear (HN 1138), we are now closing an important gap in our Romantic wind repertoire. For our edition (edited by Ernst Herttrich, our Schumann specialist) we did of course also consult the autograph from the Berlin Staatsbibliothek, in addition to the first edition of 1851, and made an interesting discovery in it in the notation of the horn parts, a discovery that no modern edition has so far taken into consideration.
Schumann is known to have taken advantage of the new valve horn's technical potential and to have made use of a completely free chromaticism, just as if he were composing for voice or piano. His bold notation for horn is already obvious in the Adagio und Allegro, written shortly before the Konzertstück – a passage in F-sharp major like the following would not have been thought of on the natural horn:



And also in the Konzertstück Schumann fully exploited the new chromatic possibilities of the four-part horn piece, for instance, in this lyrical insertion in the final movement:
(Click image to enlarge)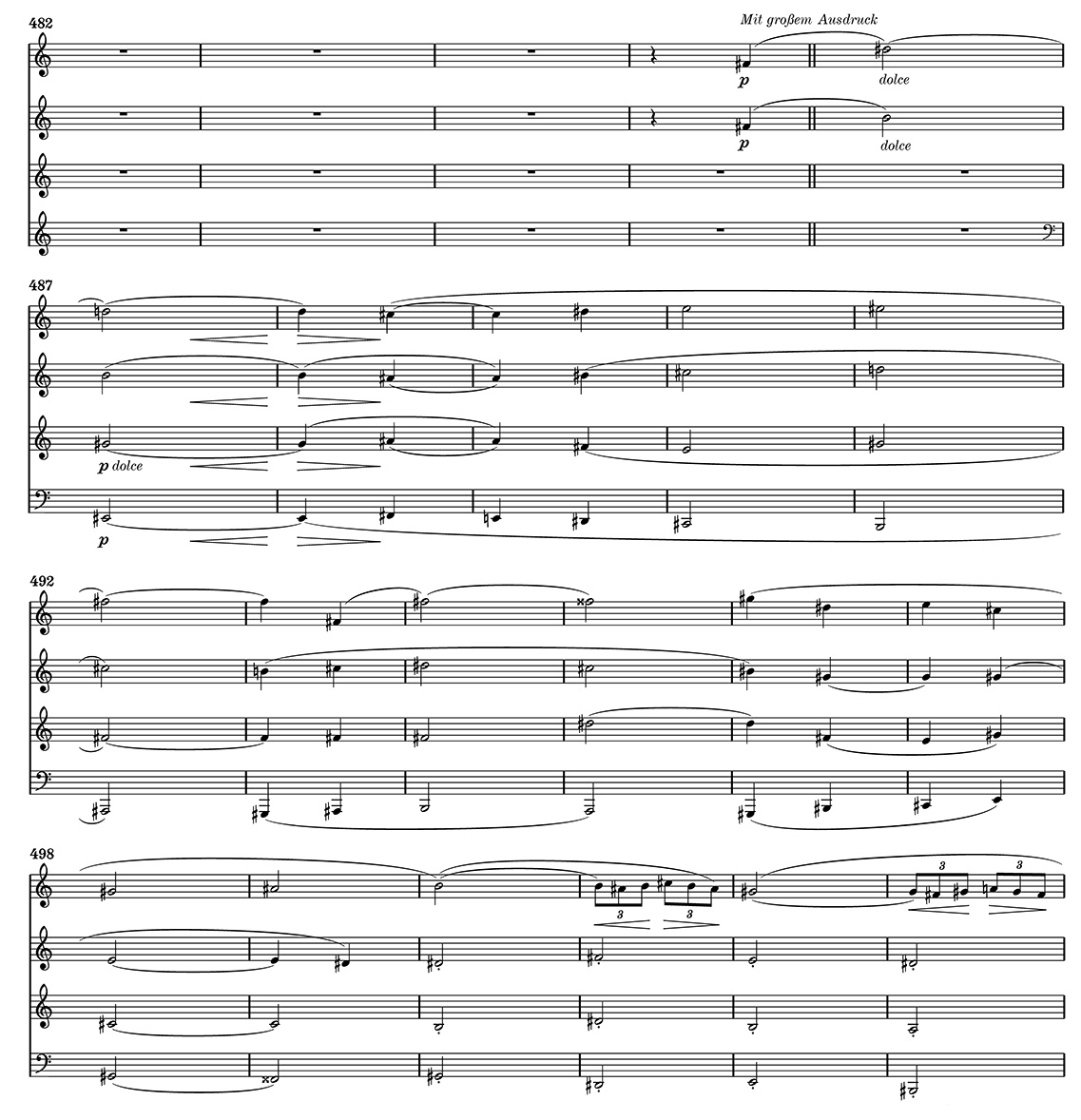 Now, in the solo parts of the first edition (above all, in the 4th horn), these harmonic re­la­tions are often difficult to recognise by the fact that numerous notes were written 'more simply' for the player through enharmonic change, that is, by many times using f (but not always consistently) instead of an e-sharp, b-flat instead of a-sharp, g instead of f-doub­le-sharp, etc. There was probably a pragmatic background to this because the horn play­ers of the time were used to much more traditional compositions for horn and were not familiar with these chromatic variants.
These 're-spellings', certainly coming from the publishing house or the players in the o­ri­gi­nal performance, were indeed not cancelled by Schumann during his proofreading of the first edition; but whether he noticed them at all is debatable, or whether the technical effort of correcting them was simply too great and so there they remain. As a con­se­quence all the subsequent editions of the Konzertstück to date have kept this notation which originally was perhaps no more than a memory aid that the soloists entered for their own purposes into the first-performance material.
Since the initial reason for making the notation more easily readable should not matter at all anymore to present-day horn players, we decided to return to Schumann's original notation according to the autograph, which much more clearly reflects the respective har­mo­nic relations and provides the player with valuable cues – an f-double-sharp as a leading tone to g-sharp is quite different from a g, especially for such an intonation-sen­si­tive instrument as the horn. Many horn players have confirmed our decision in this.
Outlook
What's coming up for the horn? The next editions are already in the making: In spring 2014 horn players will be able to enjoy an Urtext edition of Carl Nielsen's Canto serioso, and Alexander Glazunov's enchanting Rêverie op. 24, is also in preparation. Of course, we as a publishing house are ever interested in feedback from experience and grateful for re­quests for works that are still lacking from the repertoire. So, in case you as a horn pla­yer also find a certain edition absent from the market, please write us a comment – this is your chance … !
Robert Schumann: Konzertstück for 4 Hörner op. 86