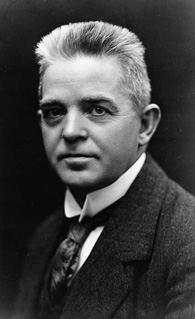 Carl Nielsen (1865–1931) is probably best known as a prominent com­po­ser of symphonies. His very serious works, full of doubts of both the world and himself, also finally suggested his nickname 'the Danish [Ri­chard] Strauss'. Henle publishers have set out to show the somewhat dif­fer­ent chamber-music side of this composer and are publishing short­ly three wind pieces from his early-to-middle creative period.
We want now first of all to introduce Nielsen the chamber musician as he introduced him­self in 1883 to Niels W. Gade (1817–1890), then director of the Copenhagen Con­ser­va­to­ry: with the early string quartet in d minor composed expressly for this occasion and e­merg­ing seemingly directly from Viennese classicism:
This fall we are expanding our clarinet repertoire with a genuine early work of Nielsen's, the fantasy piece in g minor (HN 1252). Composed even before his acceptance at the con­ser­va­to­ry, it shows both his compositional talent and his musical socialisation by the music of both the Classicists and early Romantics. With its apt linking of the voice-like cla­ri­net tone and the instrument's agility, this piece not only does not come second to si­mi­lar works by Robert Schumann (1810–1856) or Niels W. Gade, but offers a welcome diversion for the recital: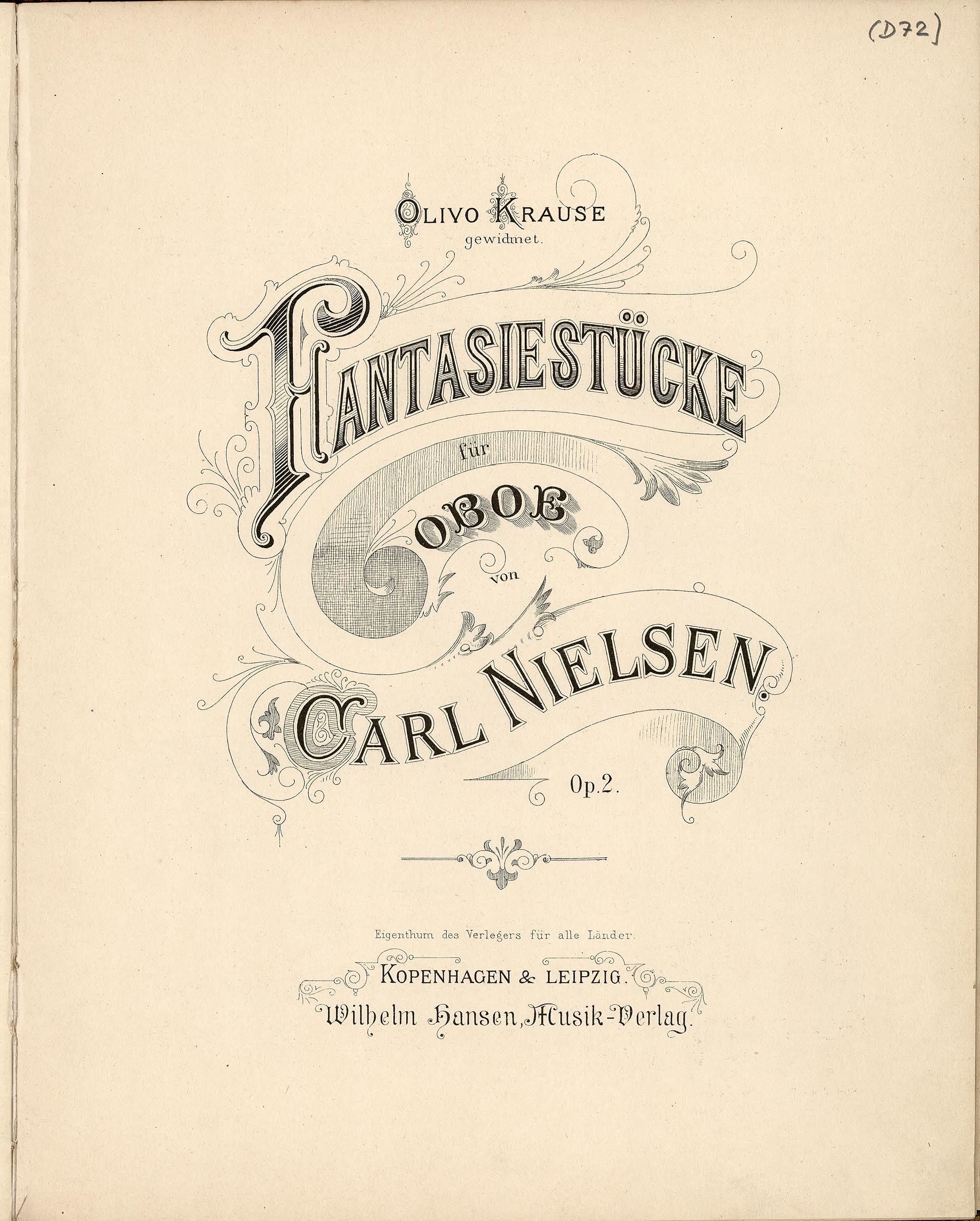 Nielsen knew how to exploit his talent: The first two 'real' opera, his string suite op. 1, as well as the fantasy pieces for oboe and piano op. 2 (HN 1131), were al­rea­dy enthusiastically received by audience and critics. The latter piece originated in 1889/90 just as Nielsen became a member of the royal Danish court ensemble; first edition and première ensued in the following two years. As already in his fantasy piece for clarinet and piano, Nielsen juxtaposed two contrasting characters (romance and humoresque) that he allocated here two independent movements:
The most mature of the three Nielsen works is undoubtedly his canto serioso for horn and piano (HN 586) of the year 1913. Nielsen, by then an established and free-lance com­po­ser, was supposed to write an audition piece for replacing a low horn part in the roy­al theatre orchestra. No wonder that in this he especially made the most of the in­stru­ment's low register:
These three will presumably not remain the only Nielsen titles in the Henle catalogue. Have you any advice for us? We are happily open to any suggestions on your part; you'll find a comprehensive listing of Nielsen works here.