2012 was the 150th birthday of Claude Debussy, French music's great innovator celebrated worldwide, and now 2018 marks the 100th anniversary of his death (25 March 1918), so that once again a Debussy year lies ahead. We're taking this opportunity in a short series of bimonthly blog posts to present various aspects of our Debussy Urtext editions and to discuss them with you. These editions were launched in 1983, now 35 years ago, and in today's first instalment we'd like to describe how it all came about that Debussy's music could appear at Henle publishers.
Whoever deals with our Debussy editions inevitably comes across the name Ernst-Günter Heinemann, editor at Henle from 1978 to 2010 and still closely associated today with the publishing house. He is the editor of Debussy's complete piano works published by Henle and available since 2011 in a three-volume collected edition (paperbound HN 1192, 1194, 1196, clothbound HN 1193, 1195, 1197); he has also edited a large part of Debussy's chamber music – altogether a real Herculean task!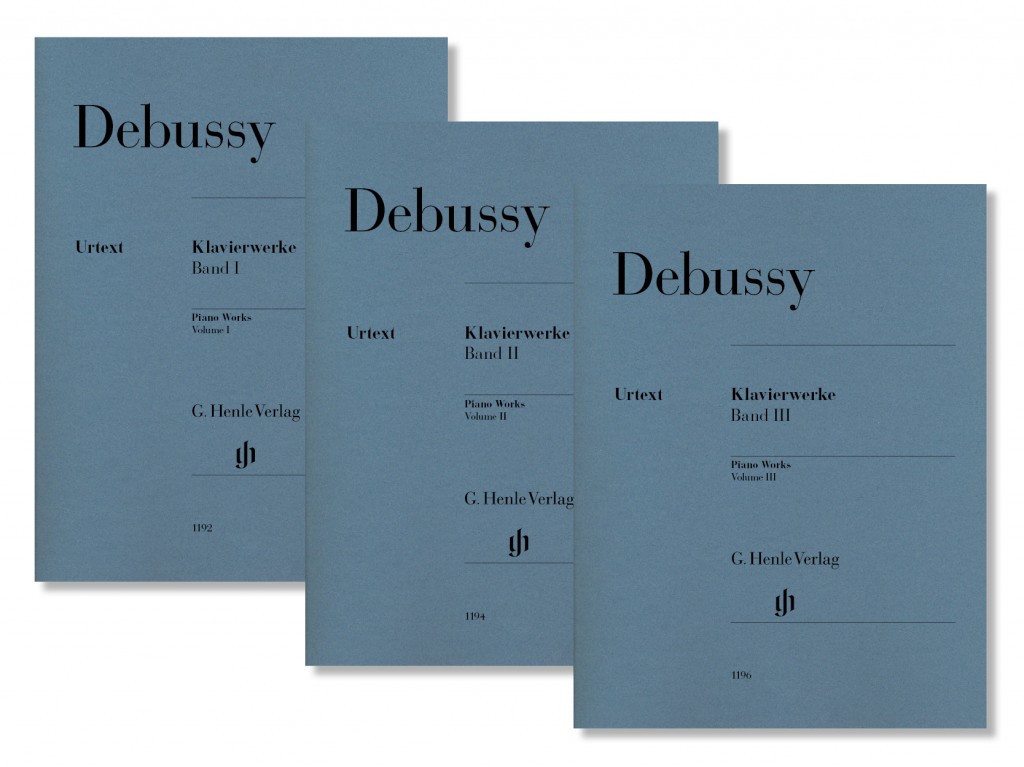 In conversation he informed us that the publishing house had been planning Debussy as early as the 1970s, but initially had to wait until the copyright expired as well as until the problems of locating and acquiring the sources could be solved. Then, proving to be a godsend was the contact with François Lesure, at that time the most important of all Debussy scholars.
In 1977 Lesure had published a first comprehensive thematic catalogue, resulting, as is usual in such enterprises, in numerous changes and additions over subsequent years. Collaboration with Lesure, who agreed to take on the prefaces for the Henle editions, therefore guaranteed that the genesis and publication history of the respective works would be described in line with the current state of research and that no important source for the edition would be overlooked. [Foto François Lesure]
A start was made in 1983 with the popular piano works Deux Arabesques, Suite bergamasque and Children's Corner, soon to be followed by new editions of Pour le piano as well as the first volume of the Préludes. With the early Piano Trio (its autograph having been discovered just shortly before), the first French chamber music work also appeared in 1986, garbed in blue. This first edition of the hitherto lost composition, edited by the American musicologist Ellwood Derr, was well received in the press, but the new piano music editions were also appreciatively welcomed:
As if this singular first edition [of the Piano Trio] would not have been enough, the Henle publishing house completes its great commitment to Debussy by issuing a number of key piano works in the currently well-known "blue" Urtext edition. Now the opportunity has come for faithful players of Debussy and for pedagogues to replace their worn music texts […] and to determine at the same time whether the previously used music text really represents the latest state of research and accurately corresponds to the will of the composer. (Olof Höjer in: Musikrevy, nos. 7–8, 1986)
Very regularly for many years up to the time of Lesure's death in 2001, the experienced Lesure/Heinemann duo edited new Debussy editions, nearly all the solo piano music, together with the essential chamber music works. It has been understood that only as of 2011/12 could the final gaps in Debussy's manifold piano and chamber music works be closed. Today, including individual pieces in mixed albums as well as excerpts taken from collections or cycles, there are no less than 50 Debussy editions to choose from in the Henle catalogue! We would especially point out in this context the facsimile of the original manuscript of L'Isle joyeuse (HN 3224) with an introduction by the Debussy specialist Denis Herlin, which was released for the 2012 anniversary.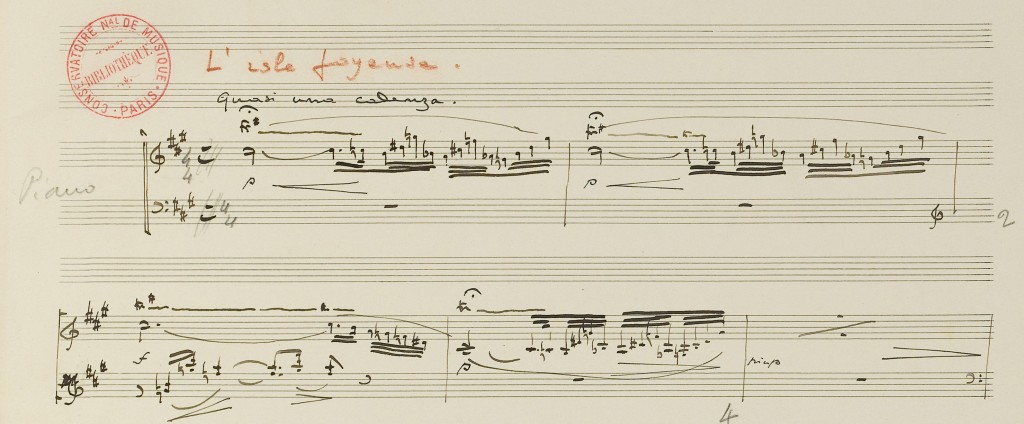 So we invite you to look forward to the next post on "Debussy in Urtext" – Part 2 on 26 March will deal with a first specific editorial problem: passages of obscure harmony in the early piano piece Nocturne.