In February 2016, over three years ago, we launched the iOS version of our Henle Library app. A great deal has happened since then, not only as a result of what we ourselves have done but also due to Apple and the iPad itself. So, it's time we gave you a little update about what has been going on!
You've probably already noticed that a growing number of musicians, even in the world of classical music, are now using tablet computers when performing. When I look back over the past few weeks and months, I can think of any number of times that I've seen (mainly) iPads being used in the concert hall or in rehearsals – a recital with Leonidas Kavakos and Yuja Wang, at which she performed with an iPad on the piano and an additional pedal underneath it; a concert with Julia Fischer and Augustin Hadelich with the Academy of St. Martin in the Fields where one of the cellists in the orchestra was using a tablet and not printed music; and finally at home at a rehearsal with my piano trio, where the cellist now arrives with his cello and large iPad – he became an instant convert after he had heard about the app.
In addition, one of the librarians at the renowned Juilliard School in New York, who is extremely keen for us to find a way for the app to be used at the conservatory, has informed me that a considerable number of students there are now only "out and about digitally". We can no longer close our eyes to the fact that the digital revolution, which is happening all around us, is also changing our daily musical life. And the extent to which this digital transformation continues to spread remains an exciting and challenging question for us over the coming years and decades.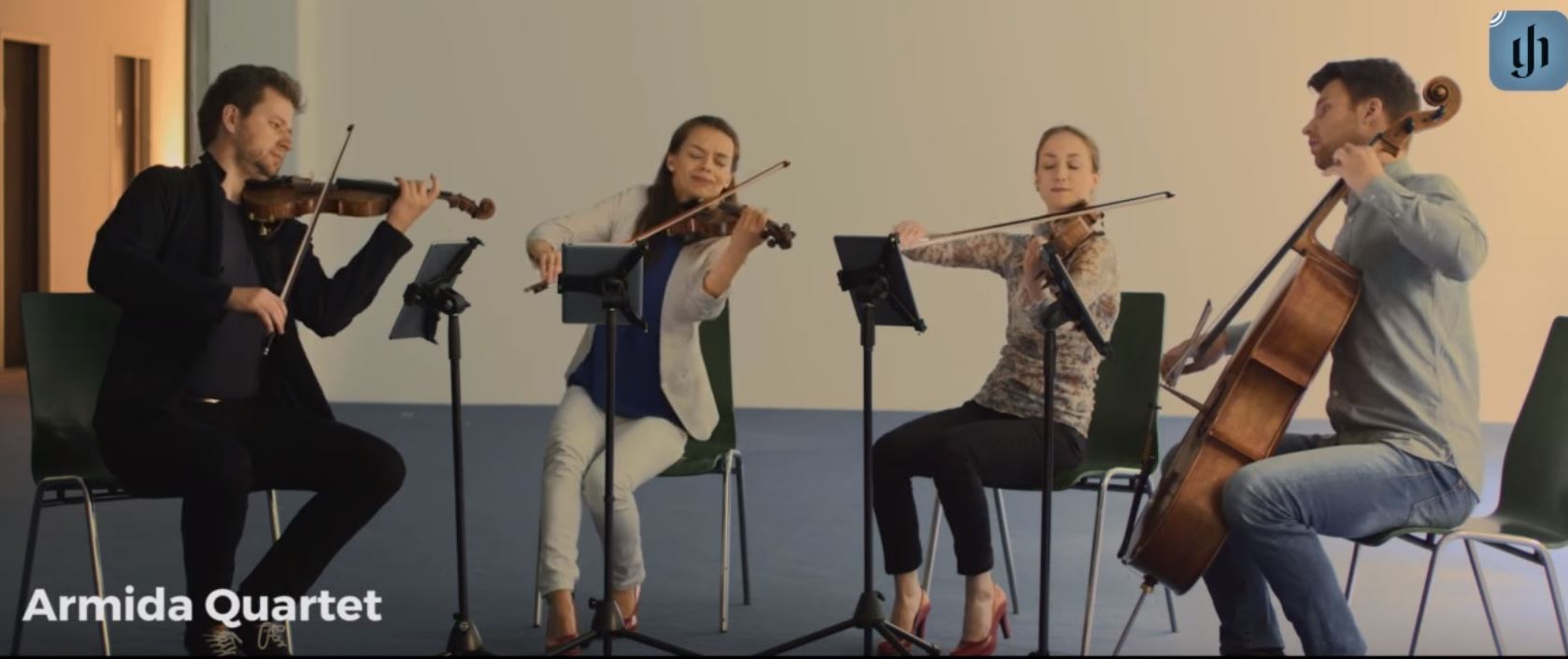 I keep emphasising, particularly to colleagues in the world of print, that unlike with a book project that has a clear end – upon its publication – when our Henle Library app was launched, that was just the beginning. First of all, we had to prepare the Urtext editions in our catalogue for the app. There are now around 500 Urtext editions available (meaning around 6,000 individual items because we offer all works and all of the parts for chamber music for individual purchase).
And in addition to this, we would also like to continue expanding our special "feature": the opportunity to view bowings and fingerings by distinguished artists both past and present for key solo and chamber music works. We are extremely proud and grateful that such a great number of first-class instrumentalists have added contributions exclusively for our app: Renaud Capuçon, David Geringas, Johannes Moser, Antoine Tamestit, Christian Tetzlaff, the Armida Quartet, to name but a few.
Aside from what we have been adding to our app, time and again we have been faced with new challenges as a result of developments and improvements by Apple. The large iPads with a 12.9" screen have been of enormous significance for musicians. The first one appeared in November 2015, at a time when we had almost finished developing our app, with the smaller model in mind. Admittedly, we had made it possible for the music to be adjusted to fit the size and ratio of the screen but we could not, however, have foreseen that the larger screen size of 12.9" would allow two pages to be displayed side by side in landscape format – and what's more in a size that is easy-to-read! This is something we will address in a future update of our app.
Apple also introduced the Apple Pencil stylus with the iPad Pro, and now we even have the Pencil 2 with its own Action Button on the stylus itself. We decided to make the most of this opportunity to change our whole annotation mode in a recent update, as it was not optimized for use with the Pencil. At the same time, we also undertook a number of other changes and additional improvements. But one thing after another.
You can now enter the annotation mode in three different ways. If you have a Pencil (1), just tap on wherever you want in the music and the app automatically switches to annotation mode. With the Pencil 2 you can also double tap on the side of the stylus to change to annotation mode. (Of course, you can still also do so using your finger. Just tap and hold on the music until it switches to annotation.)
One of the criticisms of our old annotation mode concerned the large number of boxes that appeared around everything that was written. These boxes are now history when writing and deleting entries. They only appear if you want to move them to another place in the music using the new move icon. 
We now finally have a delete function. Just select the icon in question and tap on the entry that you want to delete with your finger or the Pencil.
Whereas in the past you were only able to make entries in one stave, this has now been changed. In annotation mode you can now switch between the staves at will.
When you are in annotation mode, you can navigate around the score by swiping with two fingers. You can now also enlarge or reduce the size of the music by using the pinch to zoom motion.
And last but not least we have also added several useful symbols to the symbol palette. 
Aside from these changes to the annotation mode, we have made another substantial alteration that will, in all probability, be barely noticeable at first sight: We have made more screen space available for the presentation of the score.
We hope that you will enjoy using the Henle Library app even more when playing music following these improvements. Please do let us know what you think we can improve in the future and do not hesitate to contact our support if something does not work in quite the way that you would like: app-user-support@henle.de.
And many, many thanks to everyone for all of the enthusiastic feedback on our app!