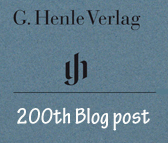 You are reading the 200th post of the Henle blog. Two hundred! Hard to believe. So many exciting, informative, entertaining original texts. Thoroughly researched essays from our editorial staff on music sources, reading variants, philologically interesting things about new publications, and so much more.
200 – that's a reason to celebrate, to pause for a moment, to look back as well as also forward. And to give our readers a present.
We editors started the blog just about eight years ago, quite literally on 30 November 2011. Above all, from a strong need to converse with musicians and our customers. We want to talk with you, our readers, about the focal point of our Urtext work: about the music text. And not merely to report knowledgeably, but also to pose questions, to gather opinions. I think we usually do quite well. Informative and entertaining, illustrated and with various links to all sorts of further matters.
Since the autumn of 2011, we have been publishing blog posts (which, by the way, you can subscribe to) on a regular basis, every other Monday. It began with a post on Chopin's 2nd Ballade, and the most recent blog post, number 199, is about Bartok's Concerto for Orchestra. In between, there's been a great outpouring of posts on composers from Froberger to Gershwin, on works scored for any instrumentation to topics ranging from "accent" to the "genesis of works".
We quickly began to realise that we had to tag the countless posts and index them so that we and our readers could use them for systematic research. Thus, in due course we created the column to the left of the actual texts: the keyword cloud and the various indices. One click and you are in any one of the 200 posts. Crystallising gradually are also our favorite topics: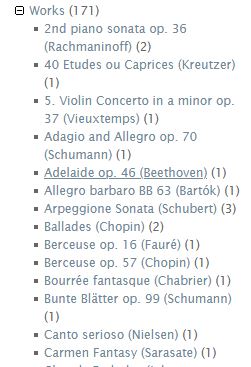 of the currently 222 composer names classified, who'd be surprised to find Beethoven with 24 posts, followed by Mozart with 15? But Richard Wagner and Alexander Zemlinsky also show up, composers you might not expect from Henle. If you open the "Works" index on the left, you can access more than 170 original posts on various compositions, ergo Urtext editions from our publishing house.
In conjunction with this little anniversary – 200 original posts by the Henle editors – I spent the past weekend once more browsing these posts, becoming here and there engrossed again. These texts are a pure pleasure. So much know-how. So much enthusiasm for the subject. So elegantly written. My heartfelt thanks to our editors who are in a sense going "above and beyond" their daily duties in sharing responsiblity for this departmental blog: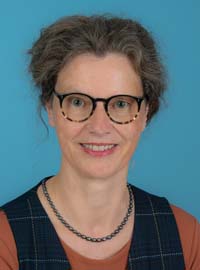 Annette Oppermann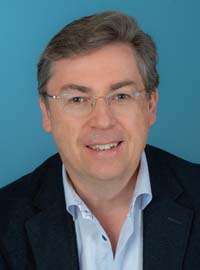 Norbert Gertsch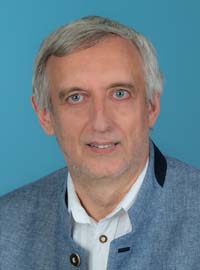 Peter Jost (he is, by the way, the overall editor-in-chief of the Henle blog, working superbly together with our scholarly editorial assistant Maren Zwank. An extra big thanks to you both!)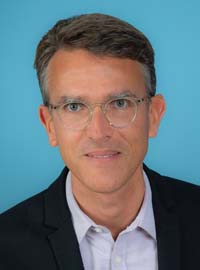 Norbert Müllemann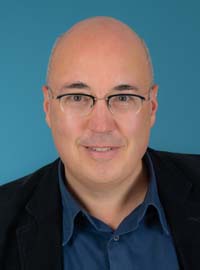 Dominik Rahmer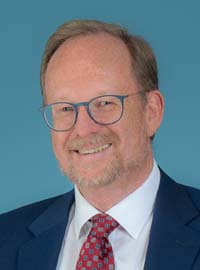 and myself, Wolf-Dieter Seiffert
From the very beginning, our posts have always been bilingual, appearing in both German and English. This is only possible because in Margit L. McCorkle we have a wonderful translator, well-informed, quick, and with an elegant pen. A heartfelt "thank you" from Munich to Vancouver, dear Margit!
And, needless to say, I would like to thank the many hundreds of blog readers at home and abroad. Ultimately, we are posting for you. Now and then a reader even feels motivated to contribute something in the commentary box, which makes us particularly happy. Emails with questions, comments or suggestions are also ever arriving, to which we always very gladly respond. So, with our blog we can actually interest so many musicians and stay in touch with all of you in an unusual way, going beyond our music editions. That's great and encourages us to move ahead. Our goal is 500 posts within the next 10 years – so you can look forward with us to the next 300 blog posts….
But now I'll let you in on a secret: To celebrate globally the 250th birthday of our Henle idol Ludwig van Beethoven, we'll start with the very next blog post to write exclusively about his life and works throughout the whole of 2020. There is so much that only we can say. After all, we claim to be the number one Beethoven publisher worldwide. In the next post Norbert Gertsch will explain why this is true and why our ambitious project will be so appealing to our readers.
Well then, if you'd like to share praise, suggestions or criticism with us, now is the time to do it, because we'll make it worth your while –  for every comment of yours that we publish below this 200th blog post, you'll get a fine little gift: a faithful reproduction of a city map of Vienna from Beethoven's time (1809). We'll email you about shipping your gift.
Warm greetings from Munich. Stay loyal to us and keep recommending us.