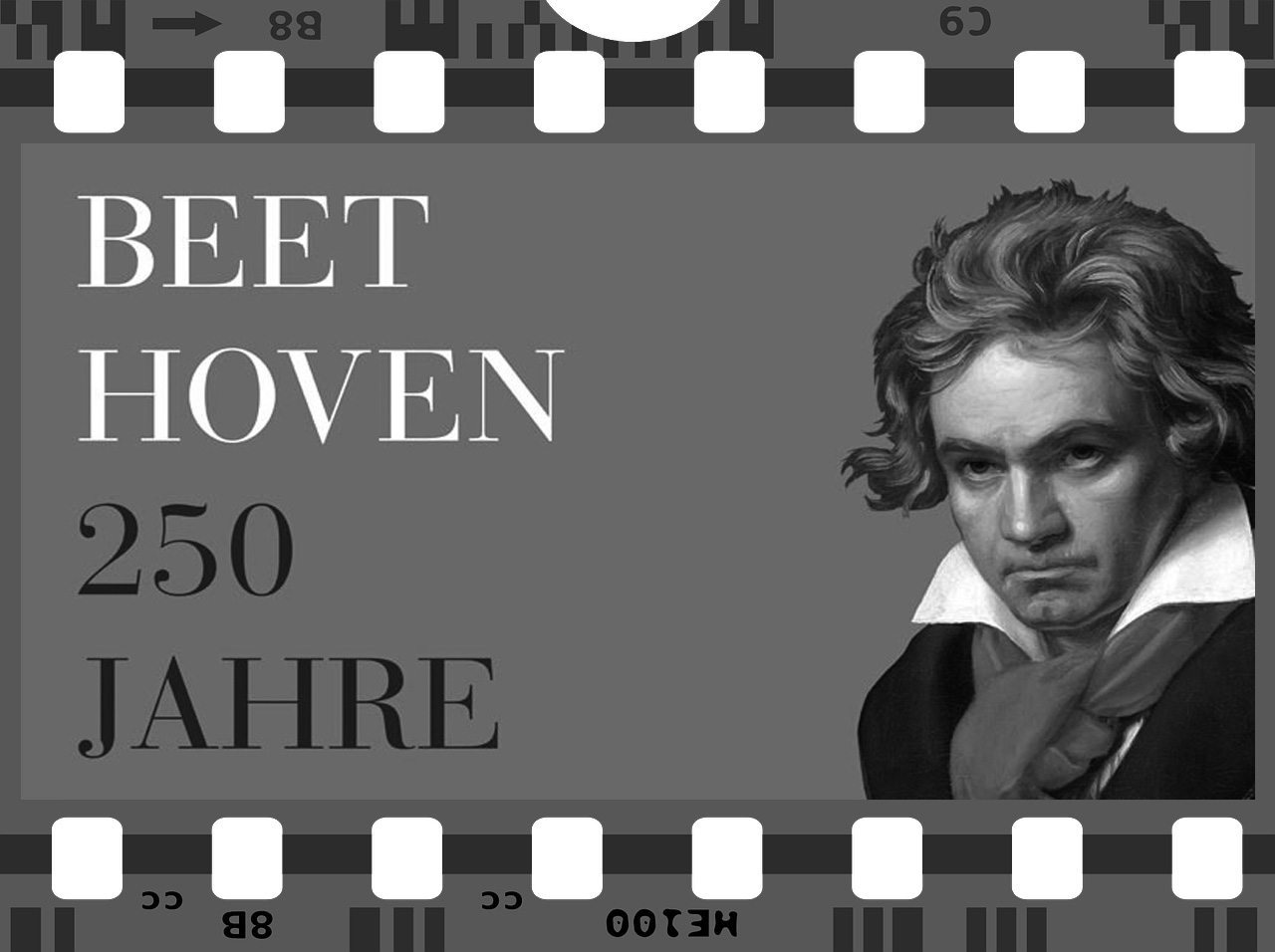 Many of the Beethoven feature films (1) accounted for in my previous blog post are available only on DVD, but not on YouTube for copyright reasons. This is not quite the way it is with cinematic Beethoven documentaries (2) today: All the films except two that I've identified and rated can be viewed in full, gratis: see the filmography's YouTube link.
Frankly, this kind of cinematic approach to Beethoven appeals to me personally much more than the necessarily, primarily entertaining feature film, quickly slipping into the imaginary or even the embarrassing. The "docu", as the name certainly suggests, presents facts, more or less elaborately produced, in two categories: the biography spoken from offstage is either illustrated and set to music ("docu"), or additionally played by costumed actors ("docufiction", "docudrama").
The BBC deserves the highest recognition in this genre, since four of the almost 20 (!) Beethoven docus that I found on YouTube come from the best of their production:
1979     Jill Marshall's Beethoven docu
2004     Mark Steel's Beethoven docu-satire
2005     "Genius of Beethoven" with Paul Rhys in the leading role
2016     "Secret of Beethoven's Fifth Symphony" with John Eliot Gardiner
For me the latter two are "must see" productions, different as is their approach to the complex topic (see detailed information at: "Commentary").
The following two docus are also absolutely worth seeing:
2004       Pierre-Henry Salfati's commenting on material compiled about the 9th Symphony's role all over the world, at all times
2009     "In Search of Beethoven" (DVD)
"In Search of Beethoven" is to my mind already the best so far on the Beethoven subject in the film-genre market: balanced between a cleanly researched flood of facts and pure entertainment. This DVD belongs in the collection of every Beethoven lover and specialist – above all it belongs in music education; not currently available, unfortunately, on YouTube.
Then again, I have to say that the most ambitious attempt yet to approximate Beethoven in German is Schonkost; not bad, but also not really good:
2016     "Myth Beethoven"
The other Beethoven docus listed are in my opinion expendable. But maybe my standards are too high? Go ahead, reach your own conclusions, see for yourself: (2) Beethoven docus.