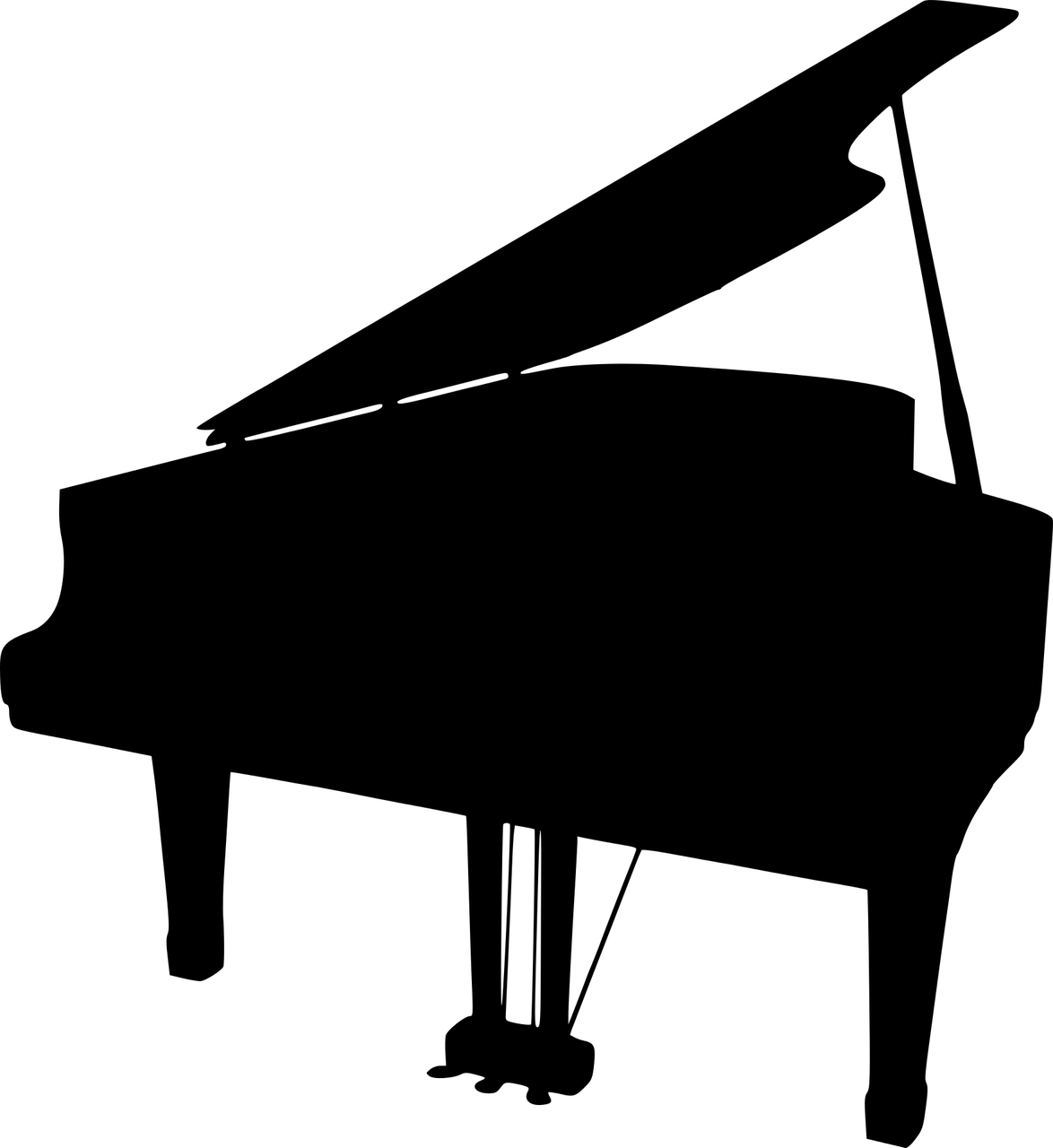 The title for today's blog post was so easy to write down from our large Beethoven blog-plan list, though whilst my fingers were still typing, my brain was switching on (perhaps a bit too tardily) and objecting: Beethoven's easy piano sonatas? There aren't any!  So, this could now be a very short blog post, but as you've already suspected – we never make it easy for ourselves….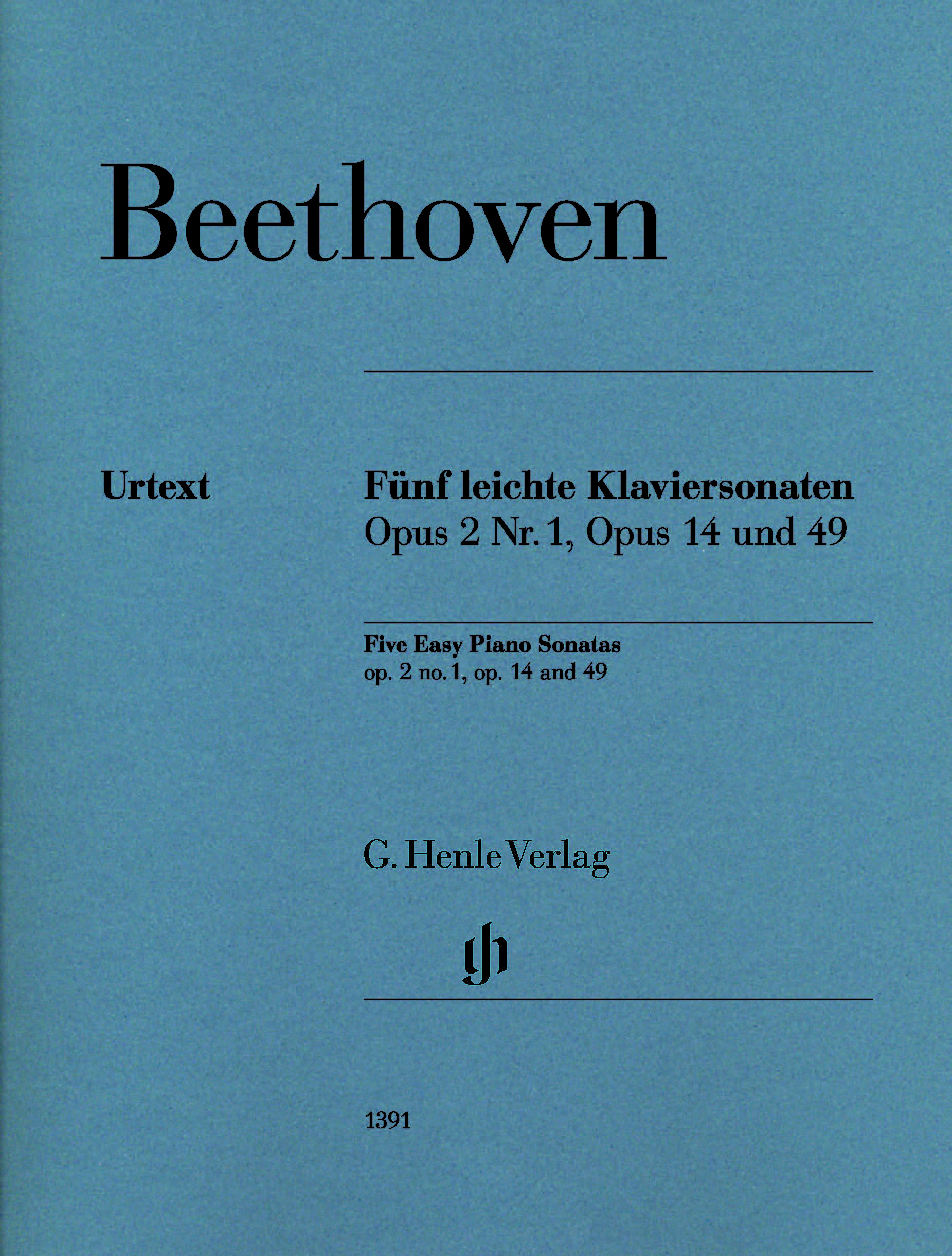 There simply MUST be easy Beethoven piano sonatas, for not so long ago a Henle edition was published with the title "Beethoven – Five Easy Piano Sonatas".  So, yes! The volume includes the two op. 49 sonatas, even having the word "easy" in the title; it also offers the two op. 14 sonatas together with the sonata in f minor, op. 2, no. 1. My colleague Norbert Gertsch aptly writes in the preface: 'None of Beethoven's 32 piano sonatas can truthfully be described as being "easy" – but the works collected here are the least demanding in the "New Testament of piano music" (to quote Hans von Bülow).' Thus, a perfect introduction to Beethoven's sonata world, made even simpler by ordering the sonatas in the volume according to increasing difficulty, so that the Beethoven "mountain" can be climbed gradually, starting from Opus 49, going to Opus 2, no. 1, as the first summit, via Opus 14.
(Mentioned as a footnote should be the three other "easy" Beethoven sonatas, the so-called "Kurfürstensonaten" ["Prince-Elector" sonatas].  These are early works that do not traditionally belong to the 32-sonata canon and are therefore listed in the Henle catalogue under "piano pieces", see HN 12. This doesn't detract, of course, from the appeal of these pieces!).
Almost every piano student knows the two op. 49 sonatas, for they are really also ideal teaching material, as demonstrated not least by Anne Schätz's wonderful tutorial. I'll leave these two well-known "teasers" aside and turn to the sonata in E major, op. 14, no. 1, for a very personal reason: this work was the first complete Beethoven sonata that I was allowed to practise in my piano lessons. I had to find out in the first measures that it is not so easy as it seems at first glance. The opening is innocuous, a cantabile melody in the right hand, accompanied by comfortable chords in the left hand.  After this start that an advanced student can easily sight-read, I stumbled badly: the broken thirds, ideally pearling easily through the various keyboard registers, I could hardly ever get right. They either came to a total halt or they "wobbled" inelegantly over the keyboard. Frustration guaranteed!
Even back then I asked myself what makes this sonata so exceptional? Why does a lot that is difficult to play look easy here? I didn't have an answer to that. Today, with a fresh look, I think it's mainly owing to the unusual writing in the piano that seems unbalanced in a certain sense. Easy passages alternate repeatedly with unwieldy passages. Unlike the piano writing that appears more homogeneous in the op. 49 sonatas (in other words: less surprising, therefore presumably easier). In the opening measures 16ff. of op. 49, no. 1, for instance, I see a typical slow-movement texture: vocal melody over Alberti basses.
The middle movement of op. 14, no. 1, looks, on the other hand, very different:
Chordal structure, unison in the upper parts of both hands, almost strictly four-part writing. It's my impression that in this "easy" sonata Beethoven is experimenting and playing with various types of piano writing, including also those not really anticipated in a piano sonata of this period.
Not so long ago I discovered that there has been repeated research speculation about this point, with amongst other things, an explanatory approach that opened my eyes.  Though an autograph for the op. 14 no. 1 sonata is no longer extant, surviving in fact is sketch material (see, for example, the sketchbook in the British Library, especially fols. 121r-122v) from which some researchers claim to have discerned that Beethoven originally conceived a work for string quartet, only gradually changing his mind and composing a piano sonata instead.  Could that solve the riddle? Is this a reason for the sometimes unusual piano writing? Doesn't this seem in places like the piano reduction of a string quartet?
More recent Beethoven research, according to the Beethoven works' catalogue, contradicts and 'refutes this approach'. Strangely enough, though, it was precisely this sonata about which Beethoven himself decided three years after its publication (in 1799), to make an arrangement that was published in 1802. For which instruments? String quartet, no less!
Beethoven was in general extremely sceptical about such transcriptions.  If such were to be done, then it was his opinion that the original work's composer should himself arrange a piano sonata for string instruments, but by no means someone else. He writes to Breitkopf & Härtel:
'The unnatural mania which possesses people to transfer even pianoforte compositions to stringed instruments, which are so utterly different from one another, should really be curbed. It is my firm belief that only Mozart was able to translate his own works from the pianoforte to other instruments, together with Haydn. And without wishing to add myself to this illustrious company, I believe that this is also true of my piano sonatas. The need to omit or alter entire passages presents an additional difficulty and a great stumbling block that can only be overcome by the composer himself or by someone with equal skill and inventiveness. I have adapted only one of my sonatas for a quartet of stringed instruments as I was persistently requested to do so, and I am convinced that I would be at a loss to find anyone who could pull this off as well.' 
A healthy self-esteem! The string quartet arrangement of op. 14, no. 1, is thus an individual instance showing how skilfully Beethoven is capable of adapting the same musical material for entirely different instruments.  Compare the two versions for piano or string quartet in order to gain your own impression.
Even though research is assuming that the "easy" E-major sonata was conceived from the outset as a piano sonata, and even if Beethoven most highly praises his ingenious transcription for string quartet, isn't it remarkable that just this sonata, showing a piano writing that is unusual in places, would become the model for the art of transcription?  Could Beethoven have done the same with just any sonata of his? Isn't an arrangement particularly suitable in this case? Or did he perhaps fluctuate between the two possible scorings right from the outset of the work's composition, taking, so to speak, a two-pronged approach?
The new Perahia/Gertsch Urtext edition of the original piano version also considers the string quartet version. Here is the quotation from its preface: 'Through its considerably more precise markings of dynamics and articulation in the parts, the transcription offers us a chance to draw conclusions about these indications, which are generally sparing in the piano sonata genre, and unfortunately often sketchy as well.  Since the transcription often musically departs from the original, it was clearly impossible to take it into account here; but sometimes the reading in the transcription supplies revealing insights into the interpretation of the piano sonata which we do not wish to keep from the performer.'
I hope that with this "easy", unusual sonata op. 14, no. 1, your curiosity has now been piqued to go yourself on a voyage of discovery!