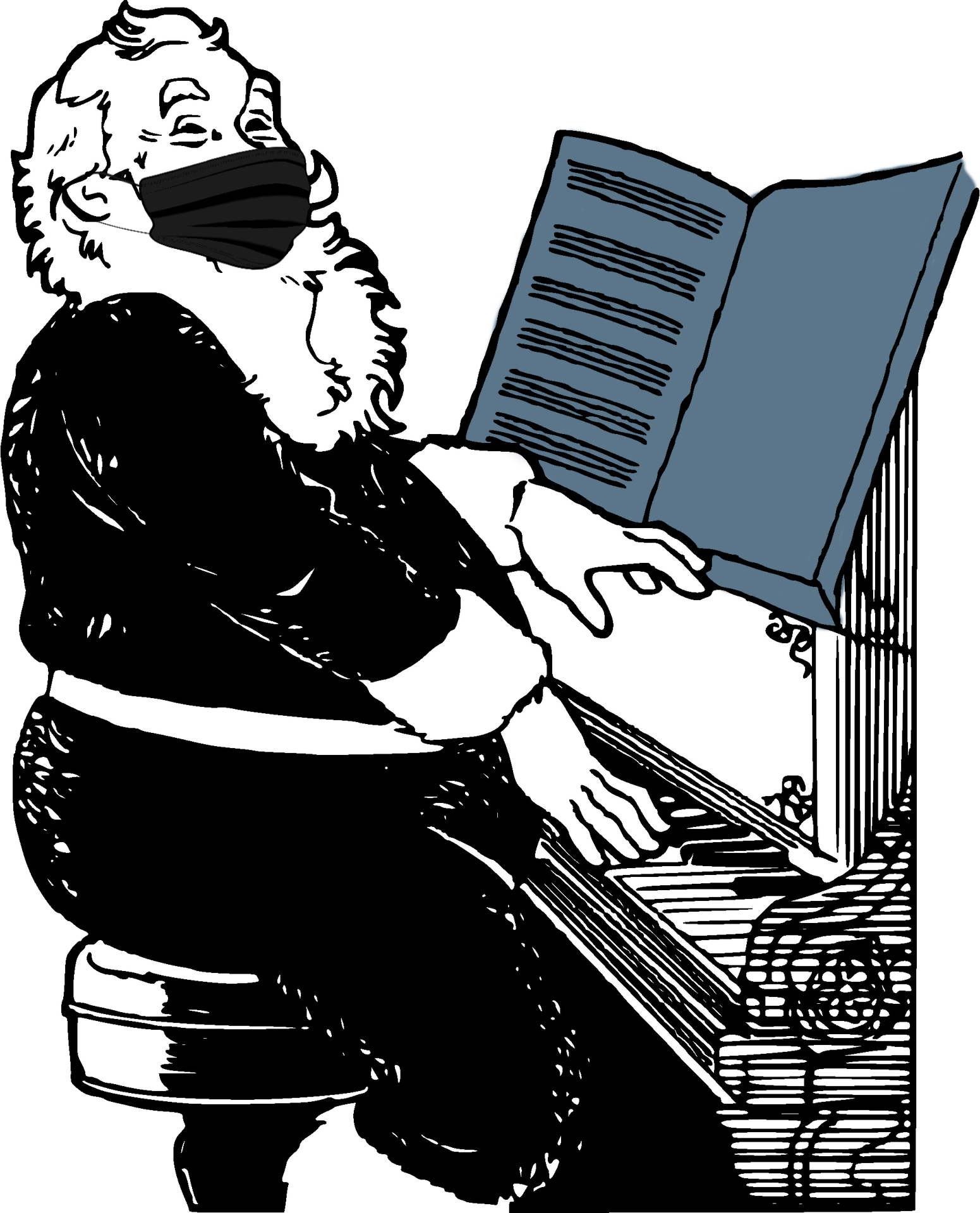 Christmas is just around the corner, though nothing this year is otherwise at all as usual. We're missing Christmas markets, happy get-togethers and, of course, especially singing and making music. COVID-19 has thwarted all our plans for this.
Beyond any doubt – the Beethoven Year was badly hit by the pandemic, and many much-anticipated concerts could not take place.  We hope, nevertheless, that you did not miss out on Beethoven this year, that perhaps our Beethoven blog was able to provide some new and interesting insights.
The next anniversary is also now just ahead of us: In 2021 the music world will celebrate the 100th anniversary of Camille Saint-Saëns' death. This will give the Henle blog the occasion of focussing next year especially on French music.
Particularly to be recommended for Christmas is the Saint-Saëns Oratorio de Noël op. 12. He composed it in merely the twelve days of Advent 1858, completing it on the 15th of December. The oratorio's first performance occurred already on Christmas Day 1858 in the Paris La Madelaine church where Saint-Saëns was organist.
Right at the opening of the 10-movement oratorio, Saint-Saëns points with his Prélude (dans le style de Seb. Bach) to the Baroque Master without referring directly to Bach's Christmas Oratorio. Saint-Saëns is basing his oratorio instead on the lyrical French religious music, clearly recognisable already in the scoring without winds. As a text he uses Latin excerpts from the Vulgate and the Christmas liturgy.
Bach's Christmas Oratorio is, of course, an absolute "must" for every music lover. But in looking forward to the coming year, we would also like to inspire you to listen to the Saint-Saëns Oratorio de Noël. You'll find a lovely recording on YouTube here.
We are keeping our fingers crossed that in the year to come all musicians and creative artists may once again be able to appear publicly in person. Now we wish you, our readers, a lovely and tranquil Christmas season and a healthy start to the New Year.
Your Henle blog authors
Norbert Gertsch
Peter Jost
Norbert Müllemann
Annette Oppermann
Dominik Rahmer
Wolf-Dieter Seiffert