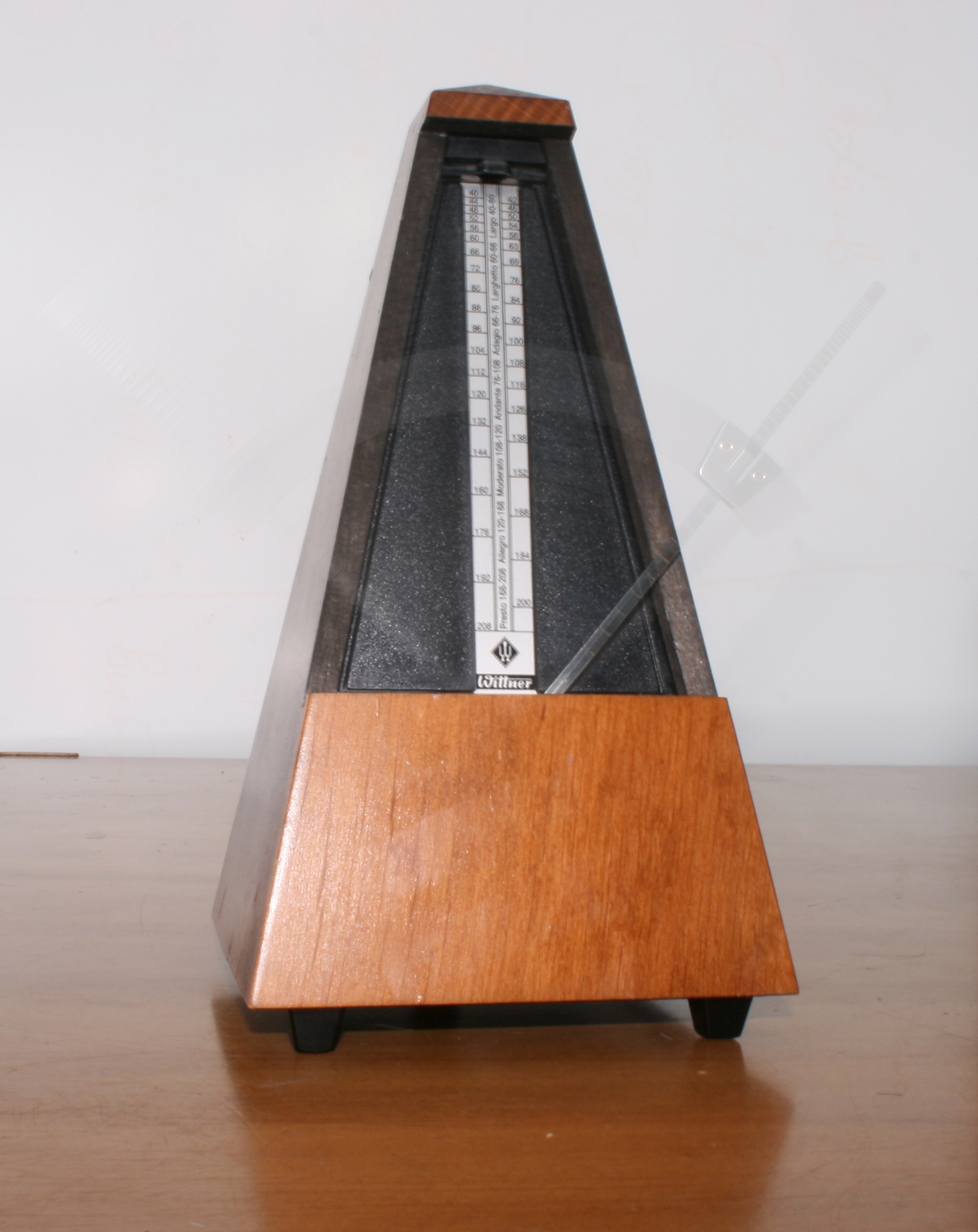 "You cannot define tempo. Tempo has no existence of its own, so it can be neither wrong nor right. What the world has not yet understood: tempo has nothing to do with speed […]. There is no singular tempo that you can take from Berlin to London […]. Metronome marking '92'. What is 92? […] It is idiocy! Every concert hall, every piece, every movement has its own absolute tempo, defining exactly this situation – and no other." 
(From Stenographische Umarmung. Sergiu Celibidache beim Wort genommen, Con Brio Verlag 2002).
Tempo and metronome markings, always a difficult subject, are the focus of my blog post today on Schumann's extremely controversial metronome markings, especially those in the "Kinderszenen".  A "hot-button issue", indeed, I know! The validity and obligatory nature of Schumann's metronome markings are at least as "problematic" as Beethoven's markings.  So much seems to us today to be either extremely fast or else much too slow. As an Urtext publisher, we consider the original metronome markings to be necessarily crucial and worth communicating, so that is why they are all reproduced in our music editions. And personally, I am firmly convinced that in any case it is worthwhile to deal, first of all, seriously with this information and not to ignore it.  This is an opportunity, not a nuisance. And if you still want to play at a significantly other basic tempo than indicated by Schumann, then that's at least a deliberate act, even if rather disrespectful.
Fortunately, the Robert-Schumann-Forschungsstelle e.V. Düsseldorf has summarised all of Schumann's metronome markings in a very useful, all-inclusive table (no opus numbers absent from the list contain metronome markings by Schumann): List of Metronome Markings
But now to the "Kinderszenen" and their authentic, though extremely off-putting (!) metronome markings. For the Norddeutsche Rundfunk, NDR [Northwest German Radio], many years ago, Dr Michael Struck, editor of several works of our Neuen Brahms Gesamtausgabe [New Brahms Complete Edition] as well as eminent Schumann specialist, produced a programme on the subject of Schumann's metronome markings (first broadcast on 11 November 2006). With the kind permission of the NDR, I am now able to show you at the following link an 11-minute excerpt from this production, which is well worth listening to. But watch out, what comes now will "stir up a hornet's nest" (by Struck) for you.
Furthermore I have conducted an interview with Dr Struck in which we talk about the correctness of the metronome markings in the "Kinderszenen".
In this excerpt, Dr Struck also goes into detail about the "Kinderszenen", asserting that the printed metronome markings in Schumann's works are really "accurate" and that Schumann's metronome was not defective. He acknowledges that the metronome-marking situation is somewhat different in "Kinderszenen": Here, Schumann himself did not give the metronome markings to be found initially in the first edition's revised second issue, but he did authorise them by not "correcting or eliminating" them during the proofreading of this later publication. Dr Struck also maintains that there could not have been a misunderstanding about the reference time values for the metronome numbers, demonstrating this with the metronome markings that Clara Schumann gave in her own much later "instructive" edition of "Kinderszenen". He also supports this by citing the use Schumann made of "ritardandi" in several pieces (a performance directive that would not have been effective within a much slower tempo). In conclusion, he urges taking these markings very seriously, mentioning that the contemporary tendency was overall towards playing Schumann's character pieces much more "fluently" than is customary today, possibly owing to the lighter actions of contemporary pianos.
Yes, please do write me anyway about the effect on you of this possibly painful, perhaps salutary "sting", and/or whatever you personally have to say on the subject:
PS: For the 2010 "Schumann Year" I had then published a number of articles on my favourite composer. If you want to dig deeper, have a look here, with my compliments: Schumann-Forum 2010.