Our app is six years old, and we can finally announce that all the works in our Urtext catalogue are now available in the Henle Library app!
All works in the Henle Library app
Good news for the over 47,000 users of the Henle Library app: more than 5,000 compositions (and over 10,000 parts) have been available in their entirety as digital scores since the beginning of March 2022. From Kuhnau to Kissin, from solo piano to Mozart's Gran Partita, a work scored for multiple instruments, all the works in our Urtext catalogue are now available!
The fact that this mammoth project has taken over six years to realize is due to the careful preparation that goes into each and every digital edition. As you know, we don't simply provide you with PDF pages of the scores in our app. Instead, the musical text is "cut" line-by-line and enhanced with metadata, so that the music is optimized for every screen size, whether landscape or portrait format, according to each musician's requirements.
By enhancing the visual information with metadata, musicians are able to navigate to the exact line they want or to jump between the individual part and the complete score. The other instrumental parts above the piano system in smaller print can be hidden in chamber music scores, as can the fingerings and bowings – for those who prefer to work with the musical text without any distractions. And last but not least, in many of the works you can superimpose markings by famous past and present soloists above the music. We found some of them in the great musical archives around the world and have published them in our app for the first time ever; others have been contributed by today's great stars and teachers in the world of music. And none of this would be possible with a mere PDF of the page of music …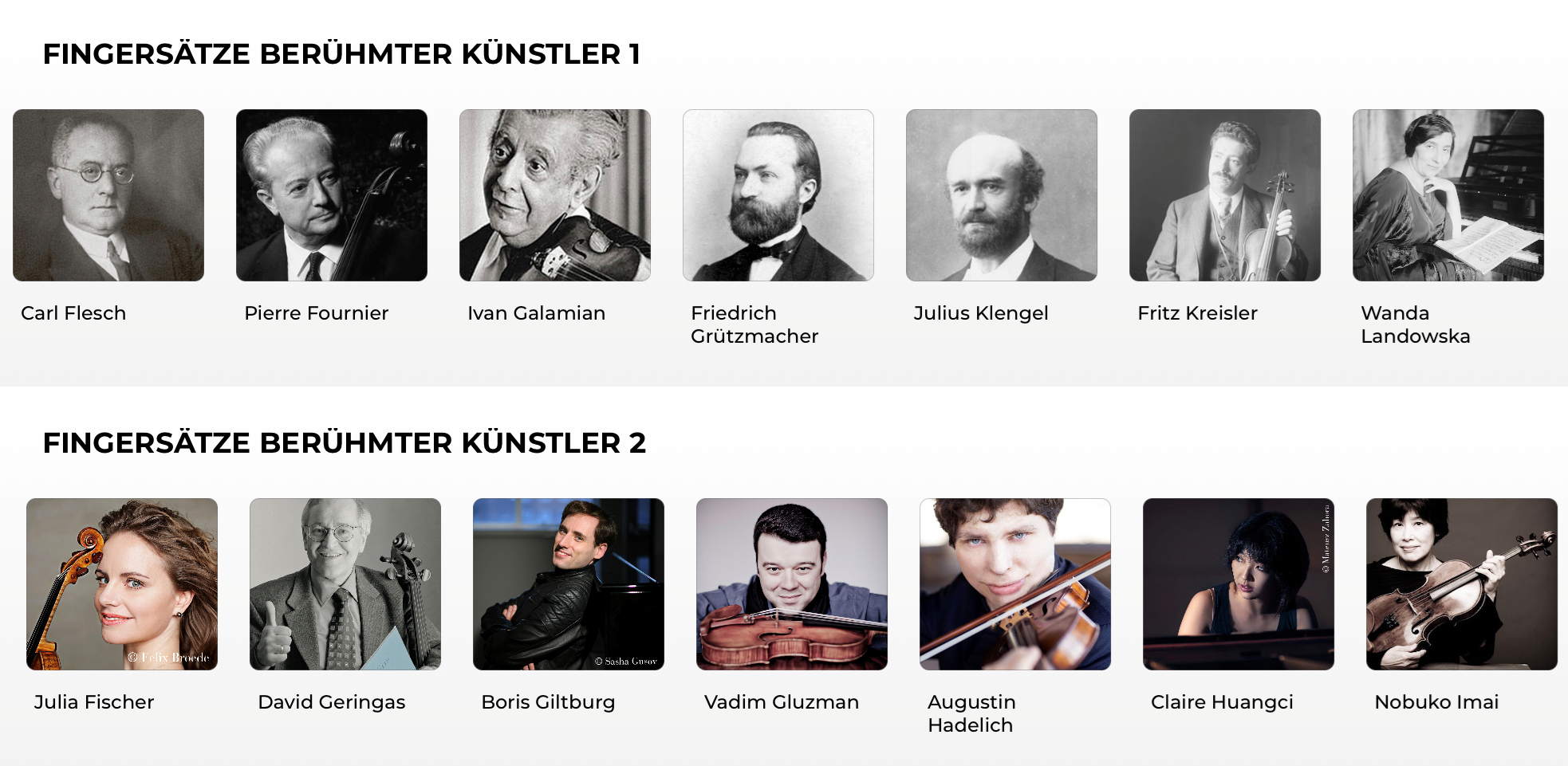 But it's not just our musical texts that are enhanced in this elaborate workflow. The prefaces and comments, which are just as important and form an essential part of each Urtext edition, are filled with new life before each digital edition is published. Activate the button "Comments in the musical text". You now no longer have to turn the pages until you reach the end of the printed edition, and then search for the right measure in the comments – instead, comments can be accessed at exactly the right spot in the music. The spot is marked in colour and the comment can be opened with a tap of the finger. And you do not have to look for the list of abbreviations of the sources – just tap on the source abbreviation and the mystery is immediately solved in a separate pop-up window. This is something that a "frozen" text in a pdf document just simply can't offer …
Without our large app team, which has been working tirelessly behind the scenes to prepare our Urtext editions over the past years, it would not have been possible to include these features that have been optimized for this medium. So, I would like to say a very big thank you to everyone in the team for their fantastic contribution!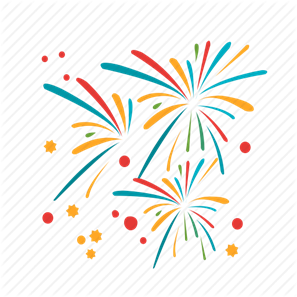 The Campus Edition of the Henle Library app
Our license model for institutions has also been a great success all around the world, from New York to Tokyo, from Brigham to Suzhou – dozens of academies, universities, conservatories and music schools are now able to give their students access to the entire Henle catalogue on their tablets free-of-charge.
And now specifically for this group of partner institutions we have developed a simple point of entry for our digital scores via a browser. This is because in libraries, people often want to take a quick look at our reliable Urtext scores on a laptop or desktop, rather than using a tablet. In a few weeks' time we will be launching this new way of accessing the Henle Library. Accessing the app via a browser, which we are only offering to libraries at institutions from a certain number of licensed accounts, will, however, never be able to replace mobile access to our app: the Henle Library app was first and foremost designed for practical use when playing music and so mobile devices are where its wide range of special features are best enjoyed.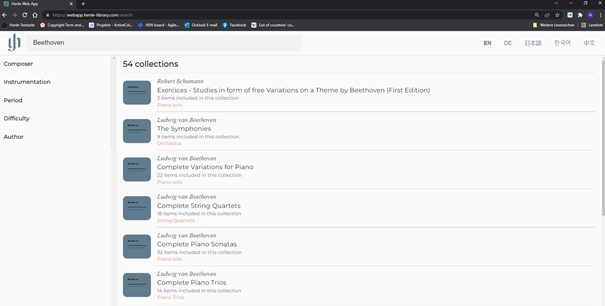 And an important note for our Android users: the Android version of our app can also be used in the Campus Edition license model.
Further development of the Android version
Many of you might well have already heard the news: Windows version 11 is supposed to also support Android apps from autumn 2022 onwards. This will mean that the Windows world will be able to use our Henle Library app, too. So, we are currently working on upgrading the Android version to include almost all the iOS app's features, even though, as I mentioned last year, the market has remained very small. But this might all change in the autumn. For this reason you will soon find our Android app in the Amazon app store.
New features
We have introduced a few new features to the iOS version of our app since last year, and we will be adding them to the Android version during the course of this year: it is now possible to add bookmarks to scores, so that you can easily jump to the desired passage. In annotation mode you can leaf back and forwards. And should you have to reinstall the app at some point, for instance if you buy a new iPad, you can load the entire library onto your tablet with one tap.
And finally, a word about data privacy. All of the data from our app, even the very few pieces of personal data such as email address and password, have been stored on servers in the European Union for a while now and are no longer stored on ones in the United States.
Last but not least, I would like to draw your attention to our support hotline: if you need help, have a question or any suggestions, then please contact us at app-user-support@henle.de. We look forward to hearing from you!
With very best wishes,
Norbert Gertsch