Camille Saint-Saëns will take centre stage at G. Henle Publishers in 2021: In December we will be commemorating the 100th anniversary of the death of this French composer (1835–1921). Yet Saint-Saëns still ranks among the composers who are strongly underrated. So, it's high time we turn the spotlight on him and throw light on his person and œuvre.

Saint-Saëns has been in G. Henle Publishers' catalogue since the turn of this century. To date there are around two dozen of his compositions available in Urtext editions and the number is continually growing. And we are proud to present a very special new edition this year: the famous Carnival of the Animals in the original version for chamber ensemble!
Written in March 1886 as a humorous occasional work for the traditional carnival concert organized by his cellist friend Charles-Joseph Lebouc, the Carnival of the Animals was so successful that Saint-Saëns banned performances and publication soon afterwards. He was worried that this "grand zoological fantasy" - consisting of 14 short individual pieces for eleven instruments - might overshadow his serious works. Yet only five months after the composer's death, it appeared in print after all, beginning its worldwide victory march - in its original setting as well as in numerous arrangements.
All our Urtext editions with works by Camille Saint-Saëns are now digitally available in the Henle Library app! Our French app ambassadors Christian-Pierre La Marca, Cédric Thiberghien and Renaud Capuçon are delighted – and so are we, about their very own "Hommage à Saint-Saëns":
Origami challenge "Carnival of the Animals"
We would like to thank all participants of our giveaway who were inspired by origami artist Oriol Esteve and folded their favourite animal from the "Carnival of the Animals"!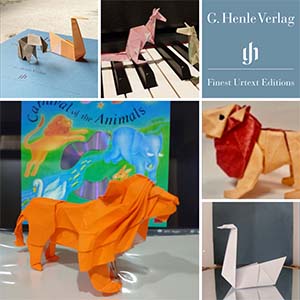 A square piece of paper, two nimble hands – and Oriol Esteve`s paper turtles are dancing to their piece from Saint-Saëns' "Carnival of the Animals"!




Video: Oriol Esteve, Marta Arrufat
Origami design: Oriol Esteve
Music: Cello part from "Turtles" from "Carnival of the Animals" by Saint-Saëns, performed by Elizabeta Crnojević
And those who have caught fire can continue folding with Oriol Esteve's books:
https://www.origami-shop.com/arrete-penser-metstoi-plier-seconde-edition-xml-665_2631_2635-7847.html
https://www.origami-shop.com/fold-with-flow-xml-206_2649_208_2620-11960.html
Art competition "Carnival of the Animals"
for children up to 12 years!
The Carnival of the Animals art competition has ended and we would like to thank all the children who sent us such wonderful pictures! We are very impressed!
The winners of our competition have now been selected! Our warmest congratulations go to: Elisabeth (12) from Germany, Ji Ki Kalie (9) from Hong Kong and Yudi (6) from Germany!
All Carnival of the Animals pictures can be admired here.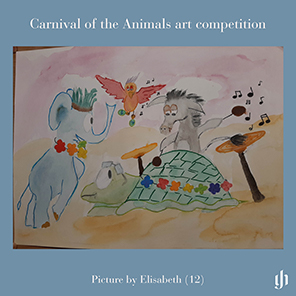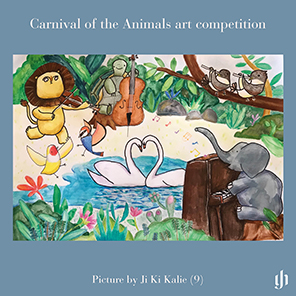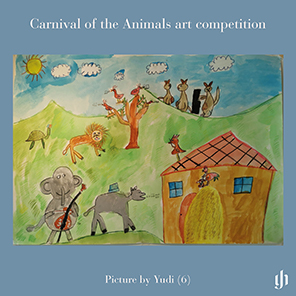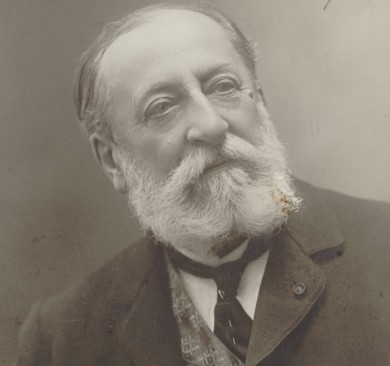 Camille Saint-Saëns – a portrait for the 100th anniversary of his death
Whereas in 2020 the music world's focus was on Beethoven's 250th birthday, we can salute another anniversary celebrant at the start of this new year: Camille Saint-Saëns (1835–1921), although as with that of his precursor, his actual anniversary date falls only in December. 'But just a moment now,' you, dear blog reader, will say: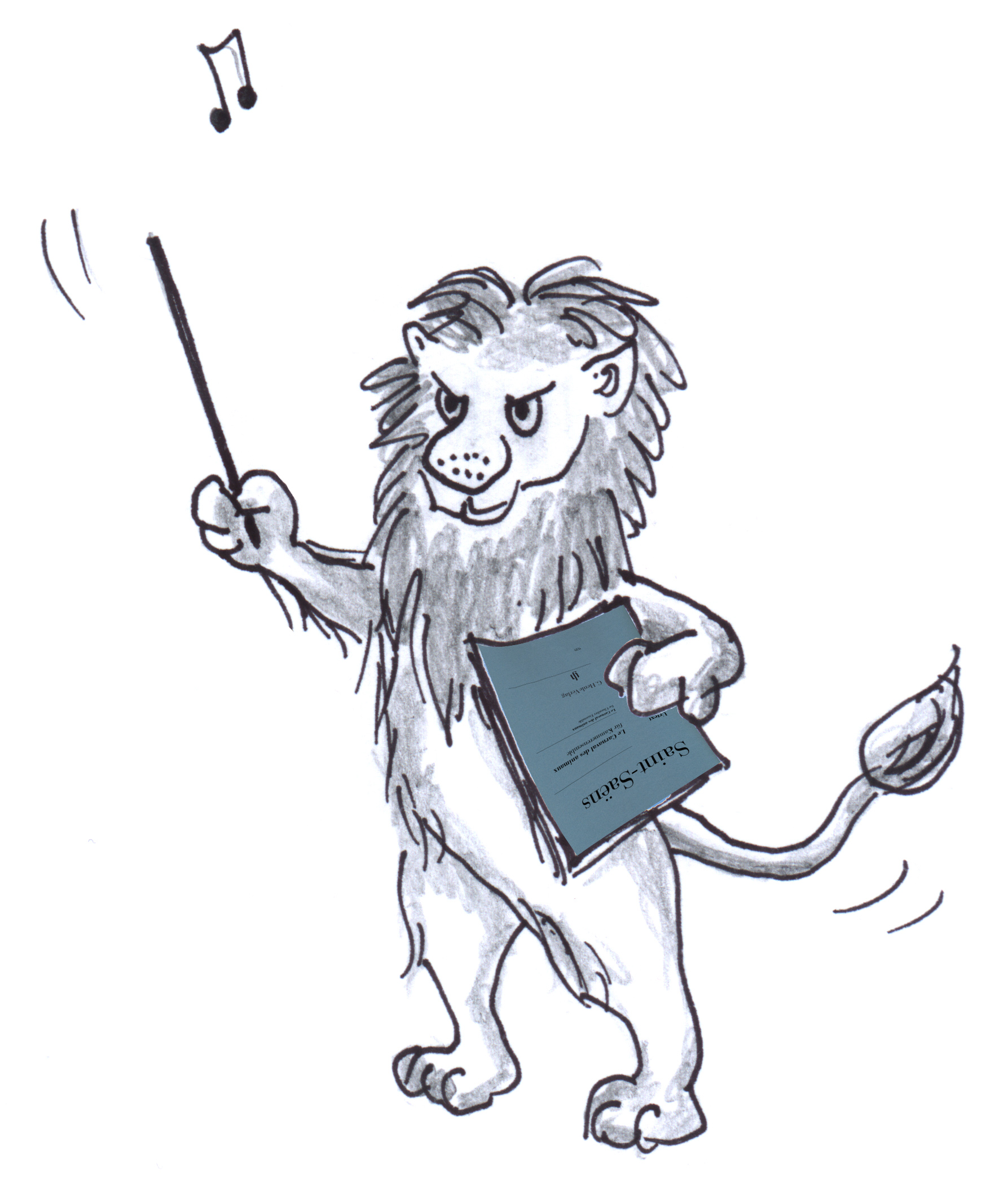 Carnival 2021: The zoo is attracting a lot of attention in the animal and music world
The animal world is also affected by Covid-19 and the resulting measures to contain the virus. Owing to the lockdown, zoos are closed to visitors. And what about the animals? They are simply bored.
Last fall, however, a strange incident occurred at Munich's Hellabrunn Zoo. Word apparently got around that the G. Henle Verlag was holding a major casting call for animals.
Im Münchner Zoo Hellabrunn kam es letzten Herbst jedoch zu einem seltsamen Zwischenfall. Offenbar hatte sich herumgesprochen, dass der G. Henle Verlag ein großes Tier-Casting veranstaltet.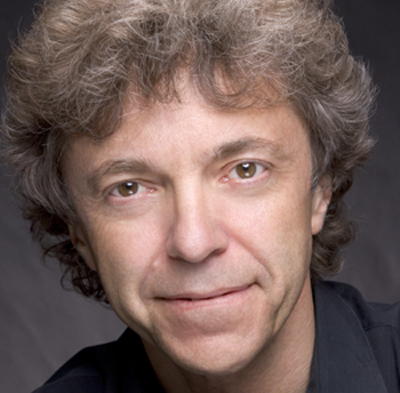 "My fingering may inspire to play in the right style" – Interview with Pascal Rogé
To celebrate the French pianist Pascal Rogé's 70th birthday on 6 April 2021, we asked him for an interview. He represents worldwide one of his generation's best-known performers of 19th- and 20th-century French music, setting interpretative standards for this music in his concerts, master classes and CD recordings.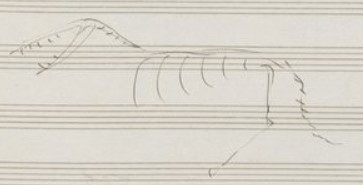 How do fossils behave? On a passage in Saint-Saëns' Carnaval des animaux
When a composer decides against publishing one of his works during his lifetime, there are usually good reasons: Either it is a youthful or study work that would be too insignificant for publication or it represents a style that has meantime been abandoned.